Broken Horse and the Falling Tree: Unworkable Business Models
During a recent interview with the Chicago Sun-Times, KT Tunstall, of "Black Horse and the Cherry Tree" fame, was asked about whether she still hates "American Idol" even though Katharine McPhee had covered Tunstall's hit on that show in 2006. While Tunstall doesn't entirely hate "Idol," she did talk about how the music industry is "in a pretty perilous situation where record companies don't have the money to compete with promoting their artists as these TV shows do."
While Tunstall thought it was cool of McPhee to have covered "Black Horse and the Cherry Tree," she did describe "Idol," and could just as well be describing other shows like Simon Cowell's forthcoming US version of "X Factor" and NBC's Dutch-imported "Idol" knockoff "The Voice," as "basically young people doing karaoke and being promised an awful lot and most of them don't end up with very much. So the reality pop shows end up dominating the airwaves and real, new artists can't get heard."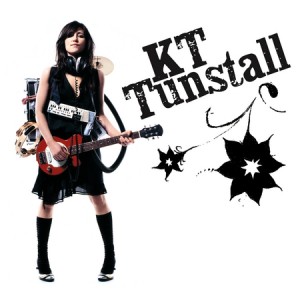 Strong statements from an artist who's currently signed to a major label, EMI, that ended up being owned by Citibank after Guy Hands' 2007 leveraged buyout of the company went sour in early 2011, and as of this writing, has the "For Sale" sign on it. And Tunstall also makes a good point about what happens to TV music reality show contestants because only recently, Joe McElderry, who won Britain's version of "X Factor" back in 2009, was cut by major label Sony Music and the aforementioned Simon Cowell, whose Syco label product is distributed by Sony, after his post-"X Factor" recording career tanked—sending McElderry literally back to his mother.
With sales of recorded music continuing to decline, major labels are being more selective these days about which new act they can spend a million or so to break. And some or all of that promotion money, depending on how the contracts are written, can still end up being paid for by that new artist as a "recoupable expense." And even if an artist got on an "Idol" or "X Factor," he or she would still stand a good chance of 'getting screwed' because both shows offer a major-label recording contract as the grand prize.
In addition to doing the math back in 2000, Courtney Love also said that "the digital world has no [artificial] scarcities." Yet what KT Tunstall could be implying about why "real, new artists can't get heard" seems to suggest that the artificial scarcities of ye olde "legacy media" still matter. And it might also explain why 3 out of 4 unsigned artists surveyed [about 1402 out of 1869] think being signed to a major label still matters.
One of the comments posted in response to reverbnation.com's story about that survey said that if it asked about whether being signed to a major label meant getting "only a few pennies on the dollar that is made off their work, and will never fully own their work again," the responses might have been different. That brought a response which said that a major label recording contract was "no different than taking out loans," referring to the advance artists get for signing.
The day will come, and, one would hope, pretty soon, when the concept of a major recording label will go the way of the daytime TV drama [soap opera]. The business models for both have broken down in recent years, each in their own way.  Long-time TV soap operas are being canceled due to declining, and aging, viewership combined with the increasing costs of paying for actors and writers, none of whom, I would think, ever had to go through with "recoupable expenses" of marketing and promotion taking away from what they've been paid as "artists" of a dramatic sort.
Major recording labels are suffering, with two of the big four—EMI and Warner Music Group—up for sale as of this writing, thanks to declining revenues on their end, while many artists under contract to them are at a financial, and maybe even a creative, disadvantage thanks in large part to those "recoupable expenses."
The Internet, without these artificial scarcities, has leveled the playing field, and the proliferation of new technology has made it possible for artists to produce and market their own recordings. When ownership matters as much as content and distribution, being signed to a major label, rather than doing it yourself, is for the most part, not only costly, but could very well encourage "sloth," which is ranked with "greed" as two of the Seven Deadly Sins.
Do you think many major label recording artists are a slothful lot when they ask those labels to do most of their work? Or do you think they feel just as greedy as the labels who signed them?