Digital Music: Clear Skies for Cloud Streaming?
Near the end of October 2010, the British version of Wired reported that Spotify, with its cloud-based streaming service in which no downloading is necessary, was the top revenue source for music in its home country of Sweden, outdoing even iTunes there. Despite that, Spotify has been having trouble getting started in the U.S., and one of its executives thinks it's largely because of iTunes' dominance.
When Spotify business development head Faisal Galaria was asked by Strategy Eye in January 2011 whether the labels were eager to break the hold iTunes has had, he said that if 80% of a label's digital revenue came from one place, the executives could risk losing their bonuses if they opened up the competition.
Amazon, meanwhile, has beaten Spotify, as well as Apple and Google, to the punch with its own cloud-based streaming music service. However, Amazon claimed at first that their Cloud Player didn't require licensing from the labels because "the music belongs to the user," but has since decided to go into licensing talks with those labels. On top of that, Amazon suffered a sort of cloudburst when its service crashed on Apr 21, taking down a host of other websites with it for a couple of days or so, which proves how uneasy a solution cloud computing can be.
Meantime, Apple, the digital music leader, is, as of this writing, negotiating with the big four major label groups—Universal, Sony, Warner and EMI—to license content to Apple's new cloud-based streaming music service. Reports are that Apple has signed with Warner Music Group, is close to getting Sony and EMI, but isn't quite ready to lock up marketing leading Universal Music Group.
As for Spotify, they now have to hook up with Google to improve their chances of getting into the U.S. market, but Google's lack of licensing agreements with the major labels is keeping them down as well, though Spotify, for its part, was reported to have signed Sony and was close to getting Universal.
Part of what made Spotify work was its "freemium" model that allowed everyone to listen to 20 hours' worth of music per month for nothing, save for a few commercials, in addition to the options that people could choose to pay for. However, Spotify decided in mid-April 2011 to reduce that free time to 10 hours a month, which, Spotify said, was equal to about 200 tracks or 20 albums.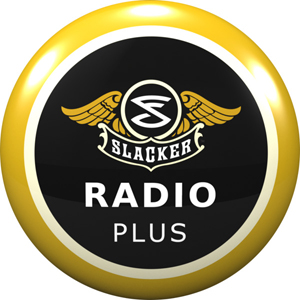 Not to be outdone, HP is creating what it describes as a "more intelligent" cloud-based music service that will work with its forthcoming TouchPad tablet. And all that I have just mentioned comes in addition to what else currently exists now in the streaming music realm, subscription and otherwise, from Pandora, Slacker and Last.fm to Rhapsody, MOG and Rdio.
As sure as there's a saying that "every cloud has a silver lining," when it comes to cloud-based music streaming, licensing of the recordings would be that silver lining, but the major labels want their share, and more, of the silver, from those digital clouds.  If Apple, Amazon and a potential Google/Spotify partnership get the big four major labels to license their recorded product to them, it would make for a good forecast of clearing skies in the matter of cloud streaming.
But in the midst of that, if a Spotify-like "freemium" model doesn't happen in the US like it has in Europe, then the major labels will have won yet again.
Do you think a "freemium" model of cloud-based music streaming, where you can choose from getting your music for free, with limits on listening time plus advertisements, or paying a subscription for unlimited, commercial-free listening, is a good idea?