Lady Gaga and the Bigger 360 Monster; Plus Backplane and Beyond
Statistically speaking, there is no denying that Lady Gaga is the most powerful celebrity in the world. In making that declaration, Forbes magazine noted that Gaga took in $90 million in 2010. There's also no denying how extremely popular Gaga is on Facebook and Twitter, to say nothing of what she wears, nor the stands she takes on many of the hot-button issues of the day. And while Lady Gaga is the creative master-mind behind Lady Gaga Inc., she shares the business stage with Troy Carter, her Manager and the quintessential digital strategist behind her well-oiled machine—a duo like none other who claim to practice the 95/5 rule.  [95% of the time Carter does not comment on the creative side and 95% of the time Gaga does not comment on the business side—a "real trust relationship".]
Nor can you deny how the Mother Monster herself can also do those little things for some of her Little Monsters, like feeding pizza and doughnuts to a couple dozen fans waiting in line for a couple of days outside the NBC Television studios in New York City for tickets to "Saturday Night Live", where Gaga was not only the musical act on that show's 2011 season finale, but also joined in some sketches with guest star Justin Timberlake.
But have you ever wondered that someone's been making money off her power? When major-label leader Universal Music Group [UMG], through its Interscope brand, signed Lady Gaga way back in 2007, they gave her one of those "360 deals", in which the label takes a cut of any money Gaga takes in, whether it be through album sales, concert tickets, endorsements, website, anything. And the label still owns the master recordings and music videos, among a few other things.
So far, according to The Wrap's Johnnie L. Roberts, who cited executives familiar with the numbers, UMG's share of Gaga's success these last 4 years has reportedly totaled $200 million, and perhaps with the blitz that centered around her latest album, "Born This Way", as well as the new Gaga, Google-Chrome commercial, it wouldn't be surprising if the label's share cracks the quarter-billion dollar mark.  Of course, we wonder if her label also has a "360" claim in the development of the yet-to-be-unveiled, integrated social platform for celebrities called Backplane, which is led by Troy Carter and a team of seven, including technology investor and entrepreneur Matthew Michelsen [with Lady Gaga acting as an informal consultant with a 20% shareholder stake] and described by Carter as "a platform meant to power online communities around specific interests, like musicians and sports teams, and to integrate feeds from Facebook, Twitter and other sites," in a recent interview by The New York Times.  Oh who are we kidding, we'd hedge a bet the label has some claim on Gaga's shares of Backplane—unless there was a legal wrap-around loophole found on behalf of Lady Gaga, aka Stefani Joanne Germanotta.
As powerful as the Mother Monster is, I'm thinking, were it not for that 360 deal she has with the Bigger Monster that is the major record label, she would have gotten millions of dollars more than she's getting now.
Bob Donnelly, of the law firm Lommen, Abdo, Cole, King & Stageberg, wrote about why artists should "do a 180" on a 360 deal. In addition to extending on the analogy that signing a major-label recording contract is like "taking out a mortgage on a house, repaying the mortgage in full, but the bank winds up owning your house," Bob says that long-term recording contracts of 8 years' duration are that way because the labels want that "reasonable return on their investment." Terms that, as Bob elaborates, motion picture companies and book publishers don't require.
The record label's cut from a 360 deal are based on gross revenues, but Bob wonders why that is when the artists and their managers don't get paid on gross. And if an artist, hypothetically, has to give 20% of tour income to the label, after paying all the production costs and commissions to manager, booking agent, lawyer and business manager, Bob figures that artist is left with half of every net touring dollar, while the label pockets the other half.
Mr. Donnelly also makes some arguments in favor of the 360 deal, if the label used it as collateral against what they spend on the artist, and then revert the 360 rights back to that artist once the debt is paid back, it would make more sense. However, as Bob also writes, many 360 deals extend the label's rights beyond recoupment, probably to the extent that the label would still take a cut of the artist's earnings even if the label chooses not to release any more recordings.
What's to say if Lady Gaga would have gone with one of two alternatives that Bob recommends—either a "Net Profits Deal" [label and artist split profits after manufacturing, distribution and marketing are deducted] or a "Self-Release Deal" [finance your own recording and own the masters, which would be a more truly independent deal]? And what's to say if, a few years from now, Gaga will come out and say that she lost millions on that 360 deal she signed in 2007 and wants to do that 180?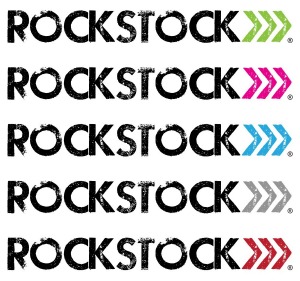 And if she does, perhaps the time will come when those millions of Little Monsters get asked to "crowd-fund" a future album for their Mother Monster. Or perhaps, going a step further than crowd-funding, what if the Little Monsters could get an actualized monetary return on their investment; which is exactly the vision of start-up company ROCK STOCK, which aims to educate fans on investing and money by providing an opportunity for a fan to invest in their favorite artist, thus providing a new revenue stream and a new economy for artists, industry, brands, and fans by measuring parts and monetizing the sum of an artists career—where artists are stock purchasable by fans. In essence, Rock Stock is Kickstarter with equity.
Well…until that happens, Gaga has to put up with the Bigger Monster that is the 360 deal.