SF MusicTech Summit—Music. People. Tech.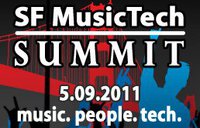 On Monday, May 9, visionaries and high-tech players from all parts of the music technology spectrum will meet in San Francisco for the SF MusicTech Summit to "talk shop" on the evolving music industry ecosystem—converging culture and commerce and bringing together the best and brightest developers, entrepreneurs, investors, service providers, journalists, musicians, and organizations in a proactive dealmaking environment.
The range of guest speakers, panelists, and attendees include founders and representatives from leading music-tech companies like Slacker, SoundExchange, Pandora, Topspin Media, Live Nation, and MOG, to tech and business press like TechCrunch, Bloomberg / Businessweek Magazine, and Billboard Magazine, to musicians like Lead Singer of Incubus, Brandon Boyd, and Incubus Guitarist, Mike Einziger, to VC groups like Walden Venture Capital, and organizations like GoGirls Music —"Cuz Chicks Rock!" says their Fearless Leader and Founder of Social Networks for Business, Madaln Sklar.
One of my favorite, new music-tech businesses in attendance is StageIt—a platform that brings together artists and fans, akin to a modern-day fireside chat. StageIt was founded by Evan Lowenstein of Evan and Jaron—the Pop/Rock, Top 40 hit-making duo who topped the charts in 2000 while signed with Columbia Records with their self-titled album Evan and Jaron—the StageIt concept is ripe and ready to blow-open living room doors across the globe by providing a platform for artists to "interact with your fans LIVE at anytime and from anywhere. It doesn't matter if you have millions of fans or just a few, you now have an online stage where you can showcase your talents to the world and make money!"
"StageIt isn't about broadcasting concerts online. It's about sharing the amazing moments that happen in between. Did a friend drop by to jam? StageIt. Got a new tune you're working on? StageIt. Getting ready to go on stage? StageIt. The front row seat is the most expensive in the house, but the place everyone wants to be is backstage. We made it so easy for you to finally give your fans a row seat to your 'backstage' experiences."
How cool is that? What's even cooler? Alongside an artist's live performance onscreen is a tip jar, merchandise store, and chat window—clever, classy, brilliant, and 100% on par with the future.
Check out the StageIt demo here:
[youtube_lightbox source="http://www.youtube.com/watch?v=kyZudaK_PT8&feature=player_embedded" image="http://hollyisco.com/wp-content/uploads/2011/05/StageIt-Demo-1.jpg" title="StageIt: A 360 View with Evan and Jaron" width="" height="" align="left"]
[clear]
The content panels at this Monday's SF MusicTech Summit, held twice a year, are anticipated to be progressive, informative and range in topics from "Music in the Cloud," to "Artist Revenue Streams," "Strategic Partnerships," "How to Scale," "The Future of Publishing," along with community conversations like "Location Based Services and Music," and "State of Music Apps."
As well, there is one "super hot" panel providing a pitch-platform for attendees called, "Elevator Pitches: Starring YOU," hosted by Brian Zisk, Executive Producer of the SF MusicTech Summit, which provides an opportunity for start-ups "to stand up and present an up to 1-minute pitch about their company or idea, and to connect with others who may want to work with you."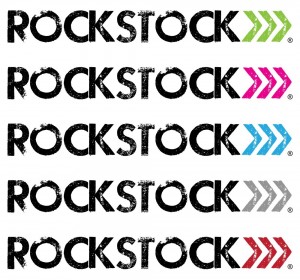 I am particularly eyeing this panel, as in addition to attending the summit to write, network, learn, and "cocktail," I will be there to promote and pitch a concept I've been building with an advisory team since 2009 called ROCK STOCK™—Artists as Stock, Purchasable by Fans, like the NYSE for the Music Industry, Held at a Bank, and Brokered by the Net: Invest—Buy, Sell, Trade Artist Brand Equity™ (ABE) on the Rock Stock Exchange™ (RSE); Unifying Artists, Industry, Brands, and Fans to Build a Secure Financial Future Today. Yes—Music Can Save the World—One Rock Stock™ Share at a Time…and Fans Can Make Cash! << And yes, there's my 15-second promotion-pitch!
Sure, it might be a bit of shameless self-promotion, but it's really not about me, it's about how ROCK STOCK can help artists and industry continue to evolve, as I honestly believe 1) the ROCK STOCK premise of artists as stock purchasable by fans, in addition to 2) the ROCK STOCK competitive advantage (a Money Rock 'Barter It Up' Exchange System built within the ROCK STOCK platform offering a solution to support the fact that the U.S. dollar is in flux and 7+ million people are unemployed on record—the largest long-term unemployment in U.S. history since the Cold War according to Federal Reserve Chairman, Ben Bernanke, in a recent live press conference—with artists and industry among them), is truly the basis for a new economy for the music industry and provides an array of solutions, along with a new form of royalty, Artist Brand Royalty™ (ABR), to replace parts of a broken system by valuing an artists career as a whole, and attempting to eradicate music piracy by opening the doors for "fan-based permission measuring," rather than closing them down.
Bob Lefsetz, my favorite Music Industry Analyst, wrote in The Lefsetz Letter (December 2010):
"Attention…How do we measure that? Major labels use old school metrics. Maybe, at some point in the future, we'll find a new way to measure music success. But sales of recordings is no longer it."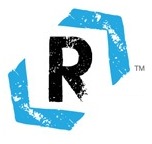 I strongly believe we need to embrace a new approach. ROCK STOCK—a Music Business RevoSolution is presently in UI design development, with an advisory team—now seeking traction, legal representation, and funding. I believe the music industry can pave the way for a new local and global economy, as we have been through the "thick" of changes and we are ready to make a fresh, collective footprint. Or, as I also like to describe ROCK STOCK—"Capitalism meets Socialism with a little Barter on the side, set on a game turf in Vegas using real money."
[If you are an artist, industry, or fan and wish to provide comments or feedback, please visit the ROCK STOCK Facebook Fan Page to start a wall-conversation. The fan page is new, we will be continuously updating information, and the splash page for the official website will be live this weekend.]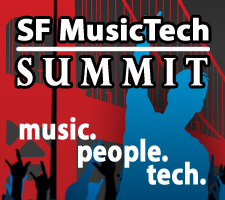 The SF MusicTech Summit will be held at Hotel Kabuki on Monday, May 9, featuring a live musical performance by Southern Cali band The Mowgli's during the afternoon snack break, along with a Summit Cocktail Party, May 9 (6 – 8 PM) at the Hotel Kabuki Imperial Ballroom sponsored by LyricFind, and the Official After Party will be held at Yoshi's SF Jazz Club (lounge area) sponsored by Eventbrite.
See you there!