Siemer Silicon Beach Summit Aims to Brand Southern California as the Epicenter for Technology Investing — Banking on the Power of Hollywood
HOLLYISCO is excited to be covering The Siemer Silicon Beach Summit—a premier event formulated to meet today's hottest trends in entertainment technology. In this article:
Siemer Silicon Beach Summit (Keynote by Arianna Huffington)
The Rise of "Silicon Beach" (The Next Wave)
The Emerging Celebrity-Tech Crossover (Celebrity Branding)
The Boom of Digital Multi-Media Companies in L.A. (Global Interest in Hollywood)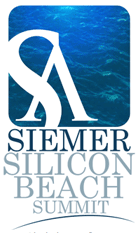 Siemer & Associates, LLC—a global, boutique, merchant bank serving digital media, software, and technology companies will host a specialized invite-only conference at the famous 'Shutters on the Beach Hotel' in Santa Monica next week, aptly named Siemer Silicon Beach Summit—bringing together an elite group of leading players in digital media and emerging entertainment technology companies from around the world. Co-hosted by Manatt, Phelps & Phillips, LLP—a leading national law firm representing a sophisticated client base from Fortune 500 to a diverse range of emerging companies—the Siemer Silicon Beach Summit will draw 300+ CEOs, VC's, and global media executives with a focused intent on increasing the recognition of Southern California as the premier epicenter for technology investing—banking on the power of Hollywood. Online media pioneer Arianna Huffington, President and Editor-in-Chief of the AOL Huffington Post Media Group, who launched HuffPo right here in Los Angeles—aka "Silicon Beach"—will present the opening keynote.
The Siemer Silicon Beach Summit is seen as a way to foster relationships and connections throughout the burgeoning international tech community—especially those companies centered on entertainment technology that comprise a large part of the "entech" startup scene currently thriving in Southern California.
"The Siemer Summit presents tremendous opportunities for entrepreneurs and innovators to shape the future of digital media. Connections and networks define the new media landscape, and this Summit will build both," said Hale Boggs, a partner at Manatt who, with firm partner Jonathan Bloch, created the Summit with Siemer & Associates.
The Siemer Summit is on the cutting edge and poised to become the premier "must-attend" conference on the West Coast—"SoCal is leading the world in digital content creation, content monetization, game development, and celebrity-focused media and commerce, fueled by the expanding focus on major film, television, and music studios who are increasingly becoming purveyors of streaming video, music, and digital content," says Seimer & Associates, LLC.
The Siemer Summit will provide 50 industry-leading companies an opportunity to showcase their visions.
BuzzMedia: the web's fastest growing entertainment publisher reaching more than 50MM monthly pop culture, music, and celebrity enthusiasts worldwide. BUZZMEDIA'S more than 40-category leading brands include Buzznet, Celebuzz, Absolute Pink, and GoFugYourself to name a few, plus the official sites for celebrities like Kim Kardashian, Whitney Port, Kimora Lee Simmons, and others.
Ooyala: the online video technology and services provider depended upon by global media companies like ESPN, Bloomberg and News International to publish, monetize, and personalize online video.
ShoeDazzle: the leading online fashion brand delivering personalized monthly shoe, handbag, and jewelry selections to members by its team of top celebrity stylists. The company, which was founded by Brian Lee, Robert Shapiro (best known for his defense work in the O.J. trial and a co-founder in the uber-cool service, LegalZoom), MJ Eng, and Kim Kardashian, who serves as the site's Chief Fashion Stylist, was launched in March 2009 and now boasts more than one million Facebook fans.
SocialVibe: a digital advertising technology company that provides the most effective form of brand advertising for some of the world's top brands and enables advertisers to engage at a time when consumers are most motivated to participate in brand experiences, such as while playing a game.
YuMe: the leading, relevant video advertising technology company which powers the next generation of video entertainment by bringing TV brand advertising to all connected devices.
SteelHouse: (recently featured in an NBC L.A. spotlight on the rise of startups in West L.A.) was created by marketers, for marketers, pioneering an emerging field called Behavioral Commerce that is changing eCommerce. Founded by a team of experienced direct marketers from eHarmony, E*TRADE, Oracle, and Rubicon who were frustrated with the status quo and lack of technological innovation that could really help marketers dramatically increase their eCommerce conversions, sales, and revenue.
What makes The Siemer Silicon Beach Summit a "hot" conference to attend? The Siemer Summit touches base with three of the "hottest trends" in tech right now:
The Rise of L.A.'s "Silicon Beach" (The Next Wave)
The Emerging Celebrity-Tech Crossover (Celebrity Branding)
The Boom of Digital Multi-Media Companies in L.A. (Global Interest in Hollywood)
For those of you interested in "keeping up with the Jobses" (aka Steve Jobs, who in spite of recent retirement, is a more apropos reference than "the Joneses" in describing today's info-driven technorati universe), three of the hottest trends that correlate with the Siemer Silicon Beach Summit are: 1) the rise of the Silicon Valley outside of the Silicon Valley, i.e. silicon-referenced growth areas with a convergence of blue-chip companies, 2) the emergence of the 'celebrity-tech' crossover, i.e. the 'celebrity-leveraged' brand, and 3) a boom in digital multi-media companies catering to online advertising and online video, and dedicated to "number crunching" in order to determine the best opportunities for product placement online and where to get the most "eyeballs," correlate with the brand.
1. The Rise of L.A.'s 'Silicon Beach' and The Next Wave:
NBC L.A. recently featured a couple of 'fly' tech companies on the Westside of Los Angeles—SteelHouse, the behavioral commerce company mentioned above, and Edgecast, a content delivery network—reporting that "The waves of tech startups on the Westside of L.A. have given this stretch of coastline a new nickname—Silicon Beach. If you're looking to work for a company with the potential for huge growth, and you have the chops, there are dozens of newly launched tech startups looking for you, and you don't have to go all the way to the San Francisco Bay Area's Silicon Valley to find one. So many startups have chosen to locate in Westside L.A. coastal communities that the area has been dubbed 'Silicon Beach.'"
Featured in the NBC spotlight, William Quigley, Managing Director of Clearstone Venture Partners, says "The pockets of companies tending to hire very fast are those focused on cloud computing around Internet marketing, new forms of ecommerce, online advertising, and online gaming, because the growth rate is so fast."
The rise of the Silicon Beach moniker has been more of a recent phenomenon than historical significance, with entrepreneur-turned-venture-capitalist Mark Suster, a vocal proponent of the scene, and investor Paige Craig, founder of BetterWorks, paving the way in L.A. in late 2008. Craig was recently quoted in Forbes saying, "L.A. looked like a town that was growing, but it was still early enough that I could come in here quickly, establish connections and get the lay of the land as an investor." In the Forbes article Craig admits that "Los Angeles' proximity to both mountains and beaches helped sway his decision" and goes on to say, "In the 1800s guys were saying 'go west.' It's the same idea that I had in going south. In San Francisco I would have every founder in the world trying to steal my people from me," he says. "We're a bit of a tech island here (in Los Angeles). You're in a safety bubble where you can take six months to a year to get things done without worrying about someone stealing your people."
Technically, where is Silicon Beach? It's basically West Los Angeles, and includes the beach towns of Santa Monica and Venice. "You can work until midnight and you can walk outside and bars and restaurants and movies are still going," says Craig in the Forbes article, and "it seems to be closest approximation of a walk-able area in L.A." [Sidenote: Some great news for the L.A. startup scene, according to Launch.com, former Myspace CEO, Mike Jones, is launching an incubator program in L.A.]
…The Next Wave? 'Silicon Hills'…
Outside of the Valley and the Beach, what place is next to take the Silicon slogan? Well, unlike the recent establishment of the Silicon Beach moniker, another location that has adopted the 'Silicon' nickname actually came about in the 1990s, along with the nascent rise of the dotcom era, and if you guessed the area where Dell, Inc., is headquartered—Round Rock (Austin), TX—then you win the prize! Yes, a third, or rather second, infusion of the Silicon Valley resides in the heart of Austin and its surrounding Hill Country and is appropriately nicknamed—Silicon Hills.
Austin is home to development centers for many technology corporations and the Austin tech scene is vibrant—producing some outstanding startups, as evidenced by last week's Austin Startup Week, along with incubator programs like Capital Factory. In addition, when I attended a recent Austin Tech Happy Hour, I spoke with the Founder and Managing Partner  of Austin Innovation Partners, and learned there are individuals and companies in Austin that are dedicated to turning around the lower-economic conditions on the East side of Austin, i.e. trying to revive an economically stressed section of town by bringing in new tech development, building schools, and helping to rebuild infrastructure that would also include creating tech-based manufacturing centers—providing disenfranchised youth on the East side of Austin job opportunities. This is definitely a business model to keep an eye on, as many locations, Los Angeles included, could stand to benefit if the model is sustainable and replicable.
As well, many Founders in the Austin area who are bootstrapping their startup companies are taking up residence in the East side of Austin—i.e. lower rent. In addition, the 'Silicon Hills' is seeing an influx of companies like Facebook and Google, who are adding jobs to the Austin market. So yes, the Silicon Hills, along with the Silicon Beach, and the Silicon Valley—make the San Francisco area, the Los Angeles area, and the Austin area three of the top places to be for new technology companies, and existing blue-chip's.
2. The Emerging Celebrity-Tech Crossover Scene

:

Another one of the hottest trends today that the Siemer Silicon Beach Summit touches base on is the merging of celebrity and technology—which gained notoriety when celebrities started making cameo appearances in video games during the last decade, then appeared to morph when celebrities like Ashton Kutcher began investing in technology companies, like search-engine Blekko, and showing up at tech conferences, like TechCrunch Disrupt and SXSW Interactive, and grew even further when the Founders of Foursquare appeared in a Gap ad, and is now culminating at the top with global icon and pop superstar Lady Gaga appearing in a Google Chrome commercial and investing in the creation of a new integrated social platform for celebrities, called Backplane, with former Google CEO Eric Schmidt, and her Business Manager, Troy Carter.

Recently, Gary Vaynerchuk, Author of #1 Amazon bestseller book in 2009, "Crush It! Why Now is the Time to Cash in on your Passion," and public speaker on the subjects of social media, brand building and e-commerce, recently said on his v-log (The Next Wave With Gary Vaynerchuk—The Tech Celebrity Boom),
"There is no hiding—celebrity startups are the new endorsement and celebrities are massively getting involved in the tech scene. Technology is taking over in a way we've never seen before—it's becoming a culture."
[fancy_header] Watch 'The Next Wave' with Gary Vaynerchuk – Celebrity Tech Boom [/fancy_header]
[youtube_lightbox source="http://www.youtube.com/watch?v=VnEa284nxTI" image="http://hollyisco.com/wp-content/uploads/2011/09/Picture-35.png" title="The Next Wave with Gary Vaynerchuk – Celebrity Tech Boom" width="" height="" align="left"]
[clear]
As an example, one of the presenters at next weeks Siemer Silicon Beach Summit is ShoeDazzle, who according to CrunchBase is a "Los Angeles-based online personalized styling and retail service that features reality show star and model Kim Kardashian. Members pay a set monthly fee in exchange for a pair of shoes that are selected by Hollywood stylists." With celebrity leverage like Kim Kardashian on board providing that instant star-power pull, ShoeDazzle raised $40 million in Series C funding last May from Andreessen Horowitz—a venture capital firm with investments in Skype, Zynga, Digg, and Foursquare, as well as Twitter, Facebook, and Groupon (making them the first venture firm to hold stock in all four of the highest-valued privately held social-media companies—Wiki).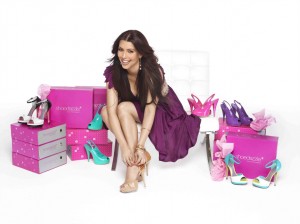 All that said, it's safe to say that celebrity leverage in branding, and especially in entertainment-tech branding, is a shoe in—pun intended. With that, we couldn't agree more, as this site, HOLLYISCO, was founded and branded on the premise of merging the epicenters of entertainment and technology—Techs, Data, and Bankrolls the Silicon to the Silicone—with a focused intent on covering entertainment technology from Silicon Valley, to Silicon Beach, to Silicon Hills—San Francisco, Los Angeles, Austin.
3.
The Boom of Digital Multi-Media Companies in L.A. (Global Interest—Hollywood)

:

In addition to the celebrity-tech crossover, another emerging trend that the Siemer Silicon Beach Summit is centered on is the rise of digital multi-media companies in Hollywood focused on content curation, content delivery, and original content creation, as well as catering to online advertising and online video to analyze the best "brand versus audience" match online—i.e. click-through rate and viewership. Hollywood is the center of "all things entertainment"—with film, music, and television industries based in Hollywood for a long time—and as a result, advertising studios have been a natural side-business, since people who know how to make movies and TV also know how to create commercials that air on TV and in Film. Now, all of this talent is also moving onto the web, as commercials, film, TV, and music are increasingly moving online—or at least, it's recognized by major companies that they need to have an online presence. Foreign companies in similar fields are taking notice and looking to create joint ventures with—or merge with, or be acquired by, or acquire—the companies here that are aligned with their interests, since most companies these days seek a global presence.

"The need to distribute content online and across the world has generated a vast ecosystem of emerging SoCal tech companies, and the region has become a focal point for global entrepreneurs and foreign-based mass media companies looking to expand their international operations. Media companies have always played a starring role in the Greater Los Angeles economy. However, now more than ever, local technology companies are raising funding for their breakout ideas," said David Siemer, Managing Director of Siemer & Associates.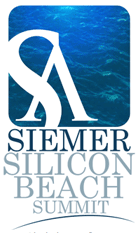 Panelists at the Siemer Summit include an amazing roster and cross-representation of mainstream media and television (News Corp, Tribune, CBS), to internet media giants (AOL, Yahoo), to global digital music strategists (Sony Music), and corporate development for the worlds largest advertising group by revenues (WPP), to name just a few. But maybe even more importantly, the Siemer Summit is bringing together the corporate giants (panelists) with fresh talent (presenters)—giving both an opportunity to learn, mix, mingle, and show their wares. In a blog article titled, "The Future of Television & The Digital Living Room," by Mark Suster in October of 2010, Suster says, "I think the smartest hardware providers & MSOs are the ones that will sign unique and daring partnerships with startup technology firms." Agreed, again.
"The growth of capital inflows, access to major studios seeking wider content distribution, and the success of sophisticated, ROI-driven, online advertisers all create a perfect storm making now the ideal time for the launch of an event like the Siemer Silicon Beach Summit. We anticipate it will be the first of many," said David Siemer.
The Siemer Silicon Beach Summit is an invite-only conference and will be held next week in Santa Monica—to those on the list, bring your convertible, sunscreen, and perhaps a swimsuit—the beach is a mere twenty steps away—Siemer & Associates, LLC, and Manatt, Phelps & Phillips, LLP,  will provide the tiny umbrella. I hope to see you there.